Featured Vacation Rental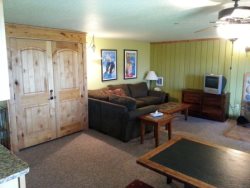 Beautiful Studio Condo!
Pioneer Condos provide a great way to truly explore the beautiful Idaho mountains. Skiing, snowboarding, hiking, mountain biking are at your finger tips. Enjoy the wonderful recreational activities Bogus Basin offers! Stay and Play with us at Pioneer Inn Condominiums at the Top of Bogus Basin!
Vacation Services Pioneer Condos at the Top of Bogus Basin
Come visit us at Vacation Rentals at Pioneer Inn. We want to make sure that you are as comfortable as possible during your stay.
Due to this commitment we are constantly adding or changing our services that we provide. Please contact our office for more information on our current services.
Local: 208.332.5200
Toll Free: 866.799.3823
Fax: 208.343.4634
Email:

[email protected]